Some great pin-up drawings.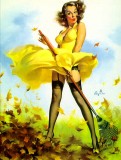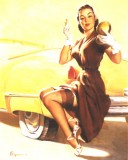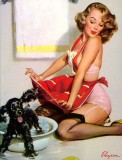 Likera defines Pin-up: "Pin-up… What is pin-up actually? Pin-up means different things for different people. The original meaning is a picture for pinning up on a wall. The first pin-ups appeared around 1890, though the term was first attested in 1941."
Classic cool is always cool in my book.